Hope Brings You Home Down Payment Assistance Program
Published: 21 May 2018
Updated: 11 Feb 2020 - Click here for the Hope Brings You Home 2020 Program
Recently the Nevada Hardest Hit Fund was awarded a staggering $36,000,000 to provide up to $20,000 down payment assistance and buyer closing cost help to qualifying homebuyers in Nevada.
Hope Brings You Home NV (HBYH) is for a limited time only. But let's not sound like some sales gimmick...
Let's break down the numbers so you know why you might want to see if you qualify today.
Sure, $36,000,000 is massive $$$$, at the same time, if a qualified home buyer can get up to $20,000 down payment assistance, that means only 1,800 folks buying a house in Las Vegas or Nevada will have the chance to get into their new home with virtually no money out of pocket.
MATH: $36,000,000 / $20,000 = 1,800
Program Facts:
1. Get approved up to $400,000 with a conventional loan and a 640 FICO. Debt Ratio up to 50%
2. Get approved up to $300,000 with an FHA loan and a 660 FICO. Debt Ratio up to 45%
Find Your Debt to Income Ratio at: Mortgage Calculator

3. Qualifying annual gross income under $98,500 per buyer. TEASER ALERT! Watch the full episode to hear Bill share something very interesting if you're a couple with income that exceeds this amount... Oh no! I've said too much... See for yourself!
4. Loan Types: FHA, VA, USDA, & Conventional
5. Home Buyer Education Required
6. Eligible Properties: Existing single-family properties including townhomes, condos, and manufactured homes. NO NEW CONSTRUCTION.
7. 3-year NO interest, NO payment forgivable note. 1/36 forgiven each month you live in the home.
8. Attractive interest rates. See Ehousing Nevada for more information: EHousing Plus

9. You can buy your new home in 27 Zip Codes.
Hope Brings You Home NV Approved Zip Codes
Search homes for sale by clicking on the zip code.
Las Vegas: 89101, 89102, 89103, 89104, 89106, 89107, 89108, 89109, 89110, 89115, 89118, 89119, 89120, 89121, 89122, 89128, 89142, 89146, 89156, 89169
North Las Vegas: 89030, 89031, 89032, 89081
Henderson: 89011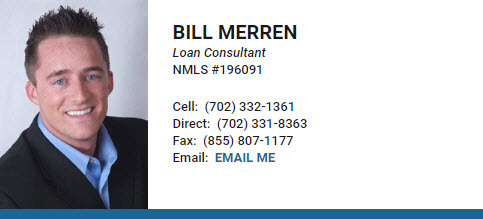 MORE ABOUT THE HOPE BRINGS YOU HOME NEVADA DOWN PAYMENT ASSISTANCE PROGRAM