VA Non-Allowable Fees
Posted by Andrew Finney on Thursday, June 14, 2018 at 6:00 AM
By Andrew Finney / June 14, 2018
Comment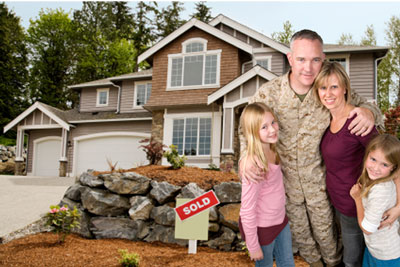 When you use your VA loan to buy a house you'll have buyer closing costs and closing costs you can't pay (even if you want to pay) called VA Non-Allowable Fees. (aka VANA Fees)
In this post, we'll cover:
VA Non-Allowable Closing Costs
VA Allowable Closing Costs
VA Loan Closing Costs
Your VA home loan is loaded with many advantages other loan types don't have. For instance, the VA does not allow homebuyers to pay certain fees known as VA non-allowable closing costs. Of course, minimizing the impact of buyer closing costs is very helpful to anyone. Buyer closing costs generally range between 2%- 4% of a homes sales price not including the VA funding fee.
VA Non-Allowables include:
Broker Commission
Broker Fees
Mortgage Broker Fee
Lender Document Fees
Transaction Coordinator Fees
Notary Fees
Pre-payment Penalties
Loan Closing or Settlement Fees
Document Preparation Fees
Escrow Fees
Pest/ Termite Inspection

(Except in Certain States)

HUD/ FHA Inspection Fee From a New Home Builder
Trustee's Fees or Charges
Tax Service Fees
For a full list of VA non allowable fees, please consult with your local loan officer.
VA Allowable Closing Costs Include:
Appraisal
Title Report/ Title Insurance Policy
Recording Fee
Credit Report Fee
Flood Certification (where applicable)
Survey Fee (where applicable)
Attorney Fees

(States that Require an Attorney)

Flood Insurance
Homeowner's Insurance
VA Funding Fee (veteran's with a 10% or greater service connected disablity are exempt from VA funding fee)
Home Inspection
For a full list of VA allowable fees, please consult with your local loan officer.
VA Loan Closing Costs
Active duty and veterans still have buyer closing costs when using their VA loan. It's prudent to estimate between 2%-4% of the price of the home you want to buy for your buyer closing costs.
VA Approved Lenders in Las Vegas, NV (images are clickable)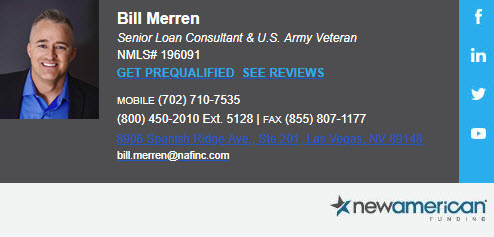 Let's Find Your New Home Together!