Minimum Credit Score for VA Loan!
Posted by Andrew Finney on Tuesday, June 12, 2018 at 6:00 AM
By Andrew Finney / June 12, 2018
Comment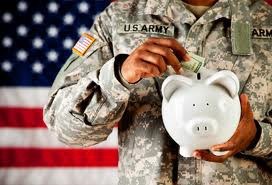 It may come as suprise but, technically, a minimum credit score for VA loan benchmark doesn't exist. That being said, most lender's do use credit score benchmarks in determining the creditworthiness of home buyers.
The specific credit score benchmarks lender's use vary from lender to lender to approve VA financing.
Many VA lenders use a credit score of at least 620 to approve a VA loan though some lender's may only require a 580 with others perhaps even lower.
This is actually great news for you as you prepare to buy your new home. Why? Simple, depending on what your credit score is one lender may say no and and another say yes.
If you have a credit score less than 580 then check out MyFico.com to learn how to improve your credit score today.
Either way, cut to the chase and reach out to a local loan officer to review your situation with you and chart a course forward together!
Here's a couple great local loan officers to get going with your VA loan today. (images are clickable)

Let's Find Your New Home Together!