After serving in the United States Marine Corps for nine years, I relocated to Las Vegas in 2012 and began seeking a career that spoke to my passion for helping others, and that will use my educational background in accounting. Considering these influences, I decided to pursue a real estate license in 2013—and the rest is history but not such an easy one.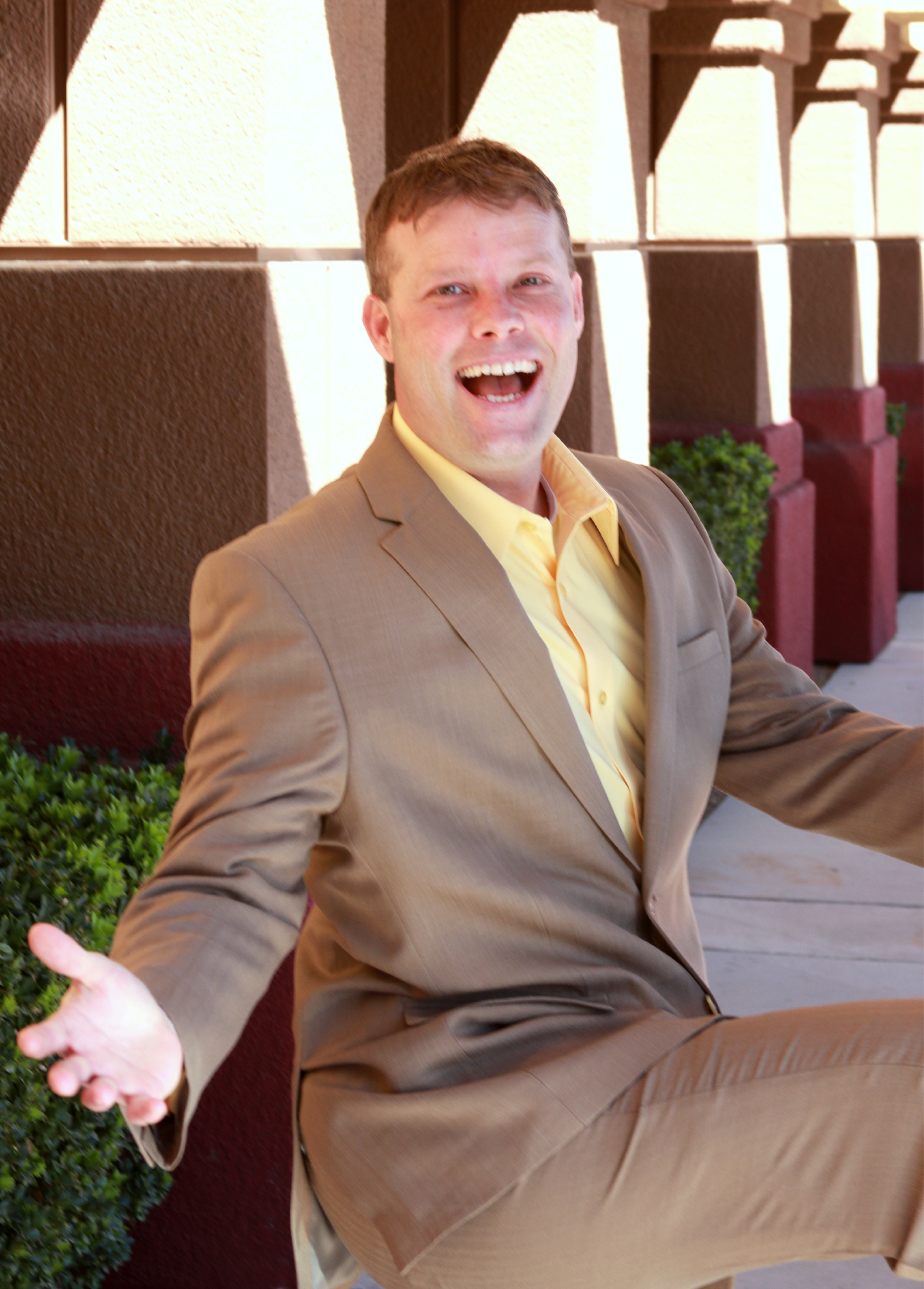 Becoming a real estate challenged me in ways I never expected! I "failed upward" for the first 12 months as a newly minted Realtor calling over 33,000 people and knocking on over 5,000 doors seeking a way to help people to get my then-fledgling real estate career off the ground. Back then, the only money I earned was the loose change I found on the streets while canvassing areas of Las Vegas, North Las Vegas, Summerlin, and Henderson.
I learned many hard-knock lessons in my first 12 months as a newly minted Realtor. Oddly enough, it wasn't unlike my life journey to that point. I grew up on a farm in Roswell, NM, in a broken home that was very strict. When I was 17, I joined the USMC and served nine honorable years from 1999-2008. I served on various bases in the United States, Overseas, and combat tours. At the end of my USMC service, the US economy was in shambles that later resulted in personal bankruptcy in 2009.
When I reflected on my life journey with all the updates and downs as a new Realtor in 2013, I learned I needed to "re-humanize" and improve myself personally and professionally so who I am comes through correctly. What can I say, other than I'm a work in progress and still working at improving to this day.
I came to view the challenges I faced as an opportunity to find out what I was supposed to learn from those experiences. What I learned in the process of developing into my best self is that somewhere in life, I lost my ability to "really connect with people." This was extremely hard for me since I have a heart of service, and I genuinely care about people. However, this was the impetus that brought about massive self-education that I continue to this day. In making the conscious and focused decision to improve myself I read over 400 books, attended countless training sessions, and even spent several years working with professional coaches.
Only by focusing on the reasons why I wanted to be a realtor did I find my path to real estate success ranking in the top 3% of realtors nationwide. One driving reason is what happened during the 2008 collapse and my own experiences buying my first home before becoming a real estate agent. I believed if people had a realtor who cared about them more than money and if a realtor would transparently share the truth, that perhaps the 2008 crisis might not have happened.
For this reason alone, I created a YouTube channel to help people across the USA to make sense of real estate in 2014. Since then, my channel has earned millions of views and 10's of thousands of comments from people all over the United States about how the content in my videos helped them buy, sell and invest in real estate.
My approach to real estate is one of integrity, openness, and attention to detail in guiding people in making well-informed real estate decisions that are right for them for the reasons important to them when the time is right for them.
In short, I believe, in addition to the Realtor Code of Ethics, that real estate should come with a Hippocratic Oath like medical Doctor but adapted for real estate practice. A realtor should seek to understand their client's, the reasons why buying/ selling a house important to them, how real estate fits into their overall life plans, then share transparently the current real estate market trends, indicators, and conditions along with the appropriate home buying/ selling process to guide a client to best of their abilities to achieve a client's real estate goals by focusing on them first and foremost.
Over the years as a real estate agent, I've earned many real estate designations, including the prestigious Certified Residential Specialist (CRS) designation along with the Seller Representative Specialist (SRS) and the Accredited Buyers Representative (ABR) designations in addition to many top-performer awards from my time with Berkshire Hathaway Home Services Nevada Properties (BHHSNV) and my current brokerage of record, King Realty Group (KRG).
Now that you know more about my background, let's talk about you.
My focus is on you and learning how I can help you succeed when the time is right for you to buy or sell your home. To help you succeed, I use everything I've learned in life, self-education, in successfully representing over 200 people buy/ sell/ and invest in real estate as of 2021. If you like to hear from them, please refer to the over 130 five-star ratings easily found on sites like Google reviews, Zillow, Angie's List, etc...
To me, there's nothing more rewarding than seeing a client through the process, building a personal connection, and understanding how a home fits into their life—and what that home means to them.
Your journey home starts here. Let's get in touch! I'm looking forward to chatting with you!
For now, I'm sending you positive vibes everything goes your way!